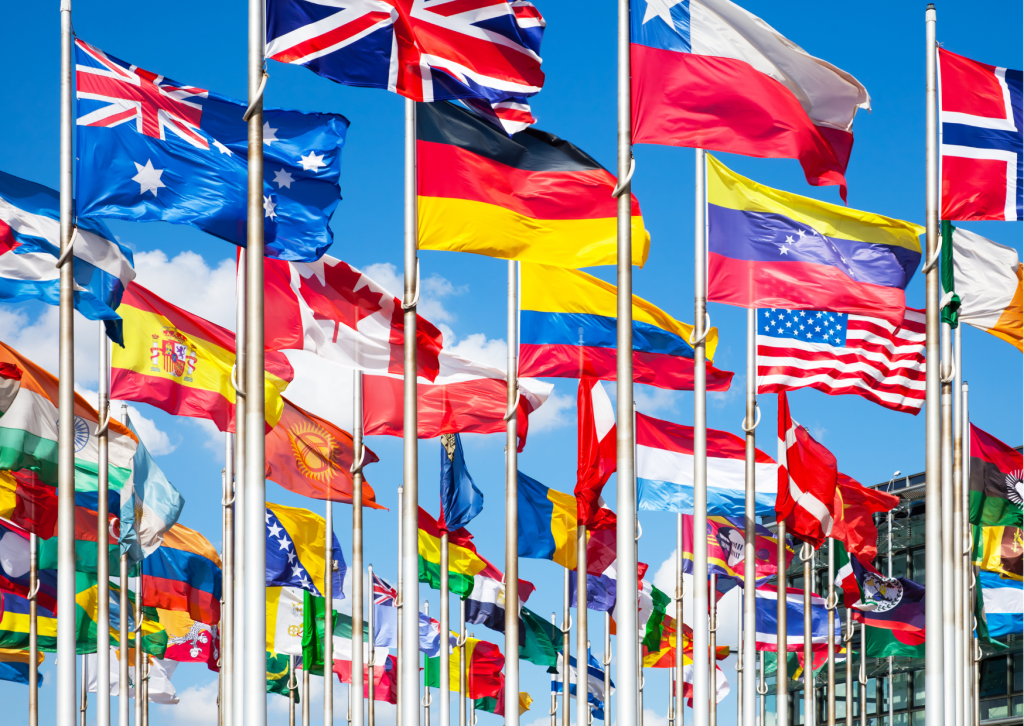 Madrid has the biggest expat community in Spain.
The city has almost 3.4 million residents, with over 1 million of whom are expats. This means about 29% of the population in Madrid is international (Data from Oct 22).
If you are moving to Madrid don't worry, the big expat community will make you feel more at home and bring in life-long friendships.
3 reasons why Madrid is a good expat location:
A Big International Community
Madrid is a Vibrant City with a Rich Cultural Heritage and an Incredible International Food Scene
Job Opportunities: International Companies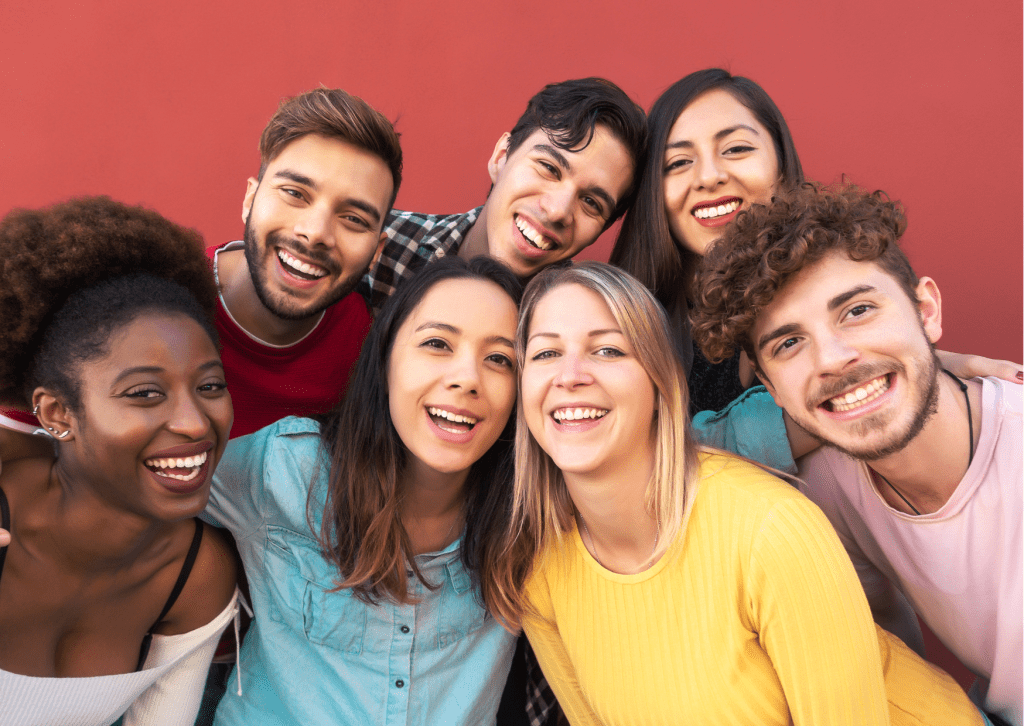 A Big International Community
Madrid has a thriving International community, with a large number of expats from various countries. This can make it easier to connect with other expats, find support networks, and engage in multicultural activities.
The city attracts expats for various reasons, including job opportunities, educational pursuits, cultural experiences, and lifestyle preferences. Many multinational companies have offices in Madrid, leading to a significant number of expats relocating to the city for work (see some facts below). Additionally, with its large range of international schools and renowned universities Madrid caters to the needs of expat families. These schools offer education in different languages and follow international curricula, providing a familiar environment for children, facilitating their integration into the city and attracting students from around the world for higher education.
The expat community in Madrid is known for its vibrancy and multiculturalism and includes professionals, students, diplomats, artists, entrepreneurs, and retirees from diverse countries such as the United States, the United Kingdom, Germany, France, Italy, Latin American countries, the USA, China, India and plenty more. Given the cosmopolitan nature of Madrid and the city's appeal as a cultural and economic hub, you can expect to encounter a thriving and diverse expat community when living in the city. This presents opportunities to meet people from different backgrounds, engage in cultural exchange, and build international networks.
Additionally, the city of Madrid offers numerous opportunities for expats to connect and network with like-minded individuals. There are various expat groups, social clubs, and online communities where you can meet people who share similar interests and experiences.
Overall, Madrid's international community provides a supportive and welcoming environment for expats, allowing them to connect with others, share experiences, and create a sense of belonging in a foreign city.
Madrid is a Vibrant City With a Rich Cultural Heritage and an Incredible International Gastronomy Scene
Madrid is the capital and largest city of Spain, known for its lively atmosphere, rich cultural heritage, and vibrant nightlife. The city offers a wide range of cultural events, museums, theaters, and festivals, providing expats with plenty of opportunities for entertainment and exploration. The city also hosts a variety of cultural and social events that cater to the international community. These events include international festivals, art exhibitions, music concerts, and culinary gatherings. Attending these events can be a great way to meet people from different cultures and backgrounds.
Madrid offers expats the opportunity to immerse themselves in Spanish culture. The city is known for its vibrant arts scene, historical landmarks, and traditional festivals. Expats can visit world-class museums like the Prado, Reina Sofia, and Thyssen-Bornemisza to appreciate famous works of art by Spanish masters such as Velázquez, Goya, and Picasso. They can also explore historic sites like the Royal Palace, Plaza Mayor, and Puerta del Sol, which showcase the city's rich heritage. Madrid also hosts numerous festivals and celebrations throughout the year that showcase Spanish traditions and cultural heritage. Events like the San Isidro Festival, La Paloma, and Three Kings Parade bring the city alive with music, dance, and street processions. Expats can participate in these festivities, gaining a deeper understanding of Spanish customs and enjoying the vibrant atmosphere.
Even better though, the capital hosts a wide range of international events throughout the year, attracting visitors and expats from around the world. These events span various fields, including art, sports, music, film, and more – ARCOMadrid, Madrid Open, Gay Pride, Veranos de la Villa, International Film Festivals, Chinese New Year, Gastrofestival, Madrid Fashion Week… The city's dynamic cultural scene ensures that there are always exciting and diverse events taking place, catering to various interests and attracting participants and spectators from different countries.
Let's not forget the most important part of Spanish culture … THE FOOD.
Madrid has a vibrant international gastronomy scene that reflects the city's multiculturalism and cosmopolitan nature. Expats and visitors can indulge in a diverse range of international cuisines and flavors. The city boasts a wide array of restaurants serving cuisines from around the world. You can find authentic dishes from countries such as Italy, China, Japan, India, Mexico, Thailand, and more. From small family-owned eateries to high-end dining establishments, there is something to suit every palate and budget. Additionally, Madrid is home to various food markets that offer a vast selection of international delicacies. Mercado de San Miguel is a popular market where you can sample Spanish and international specialties, including tapas, seafood, pastries, and wines. Other markets like Platea Madrid and Mercado de San Antón also feature a variety of international food stalls and restaurants.
What some of you might not know yet is that Madrid's culinary scene is known for its innovative and creative fusion cuisine, blending elements from different culinary traditions which makes it unique.
Overall, Madrid's cultural heritage provides expats with a rich and diverse environment to explore, learn, and engage, and its international gastronomy scene provides expats with a diverse and exciting culinary landscape. Could it get any better?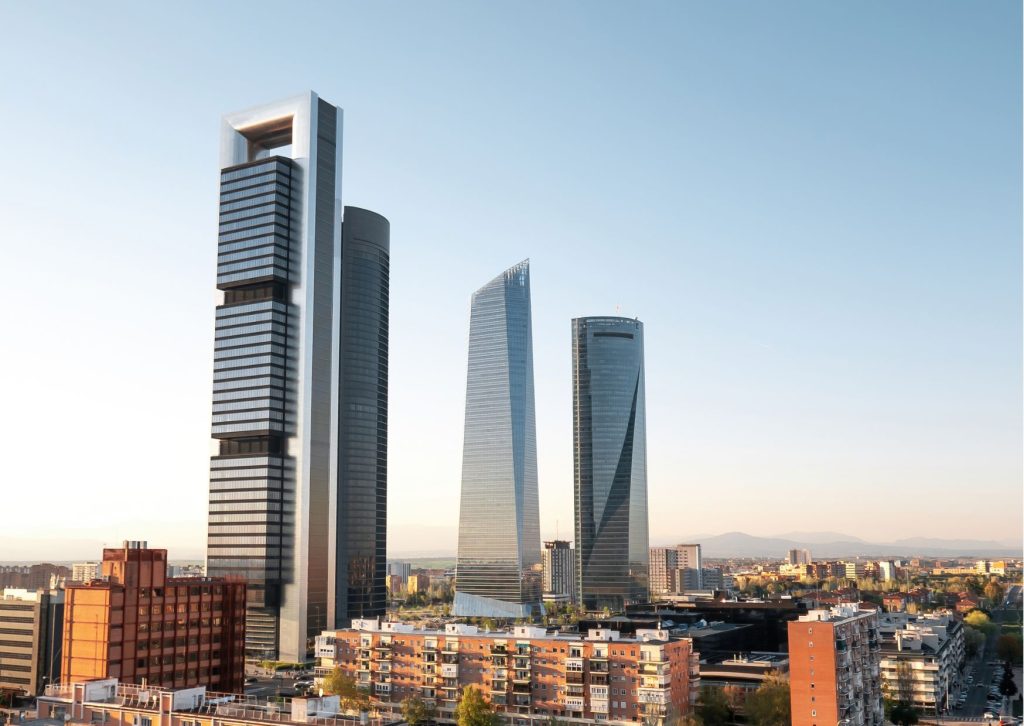 Job Opportunities: International Companies
The city of Madrid is still recognized as the major business center of the country and, in some industries, where more jobs are available. The northern part of Madrid's center is where business activity is mainly situated, and the major trade fairs are held in the eastern part of Madrid.
Madrid is the political and business capital of Spain. It is also the country's financial, economic and business hub, with a diverse range of industries such as finance, technology, media, and tourism. It offers numerous job opportunities for expats, particularly in sectors where English fluency is valued. Here are some facts:
The region of Madrid has the highest concentration of businesses in Spain (over 500,000 active companies).
1 in every 5 companies created in Spain is headquartered in the city of Madrid.
Of the 2,000 largest Spanish companies, 72% are based in Madrid, and around 4% of Latin America's GDP is managed by Madrid-based companies.
Madrid is the 4th European destination after London, Paris, and Amsterdam, in the number of multinationals.
Additionally, 2 of every 3 Spanish companies in Forbes' Global 2000 ranking are based in Madrid.
Foreign companies set up their Spanish operations in Madrid to be near their client's decision centers, and to take advantage of a network of business services, communication, and technology infrastructures that allow them to efficiently run their business.
Some local, international, and multinational companies in Madrid include Google Campus, EADS, Netflix, Amazon, Ali Express, Fujitsu, NTT, Dealz, Havaianas, Boeing, Lilly, HEMA, Costco, Accenture, Aegon, Indra, BBVA, Banco Santander, PwC, IBM, Amadeus, Deloitte, Everis, Endesa, Mercedes Benz, Havas Media, Movistar, SinDelantal, KPMG, EY, Hewlett-Packard, Ericsson, Repsol, Telefónica, and Vodafone.
If your company is making you move to Madrid without any Relocation package you can always count on us to help you with your move, check out the services we provide here and we promise to make you fell at home wherever you GO!
Are you wondering which one of Madrid's neighborhoods will be the perfect fit for you? Check out our Where to Live in Madrid as an Expat? post to give you some insight into the different areas of the city.